| Home | Directive | Products | WEEE Symbol | WEEE Registration | RoHS | REACH |




European WEEE Directive 2002/96/EC on Waste of Electronic and Electrical Equipment has been transposed in national law/legislation and become effective. The manufacturers became financially responsible for the compliance to the WEEE directive since 13 August 2005. Failure to comply with the WEEE directive & national WEEE regulations will lead the manufacturers to prosecution.

Besides the requirements for selective treatment for materials and components of WEEE- Waste of Electronic and Electrical Equipment, the WEEE Directive and national law/legislation on WEEE obligate member states to establish and maintain a registry of producers putting electrical and electronic equipment onto the market. So far, there does not exist a centralized European registration office.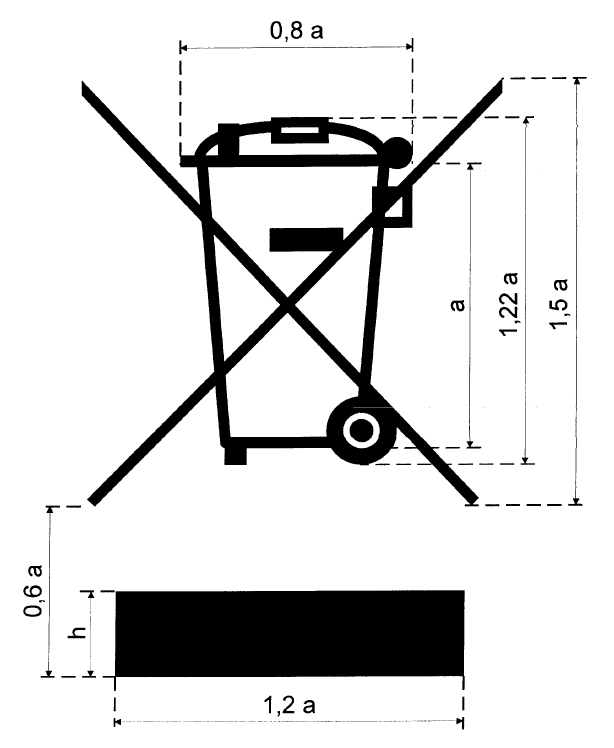 Producers must register in every individual EU country. Without the WEEE registration a product can not be placed on the EU market!

1. Producers will be expected to pay an annual registration fee to the appropriate Agency.

2. Producers, or WEEE compliance schemes acting on their behalf, will be required to report data on the amount of EEE which they put onto the market.

3. Producers will be required to report this data annually to the Agencies. It will be an offence not to do so.

The WEEE Directive aims to:

1. reduce the waste arising from electrical and electronic equipment; and

2. improve the environmental performance of all those involved in the life cycle of electrical and electronic products.
The WEEE Directive covers WEEE used both by consumers and for professional purposes.

1. Private householders will be able to return their WEEE to collection facilities free of charge;

2. Producers (manufacturers, sellers, distributors) will be responsible for taking back and recycling electrical and electronic equipment.

3. Producers will be required to achieve a series of demanding recycling and recovery targets for different categories of appliance

The WEEE Directive requires that Member States ensure a target, by 31 December 2006, of at least 4 kilograms of WEEE- waste of electrical and electronic equipment per inhabitant per year is being collected from private households.

Who does the WEEE Directive affect?

Those involved in manufacturing, selling, distributing, recycling or treating electrical and electronic equipment. This includes 10 Categories of products



1. Large household appliances
2. Small household appliances
3. IT and telecommunications equipment
4. Consumer equipment
5. Lighting equipment
6. Electrical and electronic tools (with the exception of large-scale stationary industrial tools)
7. Toys, leisure and sports equipment
8. Medical devices (with the exception of all implanted and infected products)
9. Monitoring and control instruments
10. Automatic dispensers

Obligations of producers (manufacturers)

The WEEE symbol must be placed on an EEE product if the product falls in one of the 10 categories and is placed onto the EU market after the 13th August 2005. The product is treated as "new" WEEE. Producers must provide refurbishment, treatment and reuse information for each "new" WEEE.

Wellkang Tech Consulting offers WEEE registration and WEEE compliance consulting service.
We assist you in all aspects of your WEEE compliance and make sure you meet all the requirements of WEEE regulations, WEEE Law & WEEE legislation in member states!
We do the WEEE registration on your behalf!
We assist you with annual reporting, and more.

FAQ- frequently asked questions on:

WEEE registration
WEEE compliance
WEEE regulations
WEEE law/legislation
WEEE disposal
WEEE symbol
WEEE logo
WEEE labels
WEEE software
WEEE and ROHS
WEEE directive
WEEE standard
WEEE recycling
Restriction of hazardous substances?
Which EU countries require registration
With whom to register
What are your options

Need answers to these questions? Contact us now for a quote!